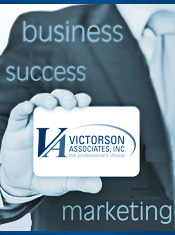 Victorson Associates is a full service brokerage general agency working exclusively with insurance agents and financial services professionals.
We are looking for a high-producing agents who would like to grow with us. We can help you grow your practice significantly, and that you will find your relationship with us to be extremely rewarding and worthwhile.
We want you to prefer to do business with us, because we sincerely believe:
If we can't earn your business,
we don't deserve your business.
---
How can Victorson Associates help you become even more successful?
When you become a broker for Victorson Associates:
You'll receive individual attention from our case managers.
Our cases managers get to know you and your needs. Our brokers receive personal attention and are known and treated as individuals.
We'll communicate with your every step of the way.
Our case managers are dedicated to follow-through. Using our computerized agency management system, they track each case from application to issue to commission, and keep you informed every step of the way.
We'll help you meet or beat your competitors.
We offer the best products at the lowest prices possible.
We'll produce your proposals at your request – quickly!
When you need a proposal, we'll produce one for you and email, fax, or mail it to you today, not "some day."
We'll provide you with assistance with difficult cases.
We are known for our ability to find underwriting for difficult substandard life and disability income cases. Impossible substandard cases can take a little longer, but we get most of them issued anyway!
We offer excellent compensation.
We know that your commission is important to you. We pay top commission to top producers.
Securities offered through The Leaders Group, Inc. Member
 

FINRA/ SIPC

 

26 W. Dry Creek Circle, Suite 575, Littleton, CO 80120, 303-797-9080.  Victorson Associates, Inc. is not affiliated with The Leaders Group, Inc.
Broker Check
---
Let's Talk About What We Can Do For You!