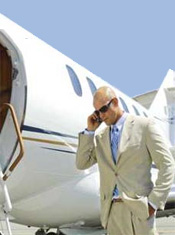 Your client's ability to earn a sizeable income is his/her biggest asset, yet it is often taken for granted. Traditional insurers are often unable to meet the income replacement needs of high earners.
Victorson Associates can provide high limit disability solutions for your very affluent clientele. Coverage is available above and beyond what traditional insurers offer.
Coverage includes:
Monthly benefits up to $500,000.
Elimination periods of 90, 180 and 365 days.
Benefit periods up to 60 months, plus lump sum benefits exceeding $25,000,000.
Individual or multi-life coverage.
Residual Benefit Rider and COLA available.
Own occupation definitions available.
---
Case Study
An executive made over $2,000,000 per year, but had only $15,000 per month of disability coverage in force, representing less than a 10% income replacement ratio. Victorson Associates was able to secure an additional $85,000 per month of disability coverage to better protect this executive's earnings.
---
May we assist you to better cover your High Net-Worth client's needs for High Limit – High Risk coverage?
Please contact us with your requirements.
We are here to help you become a hero.