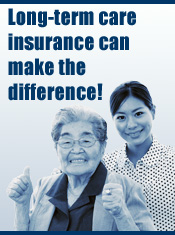 Looking for Long Term Care Support, Resources and Service?
Look no further. Victorson Associates is dedicated to Long Term Care, has the resources and company contacts to help you capitalize on the exceptional opportunities that abound today in marketing Long Term Care insurance to a great number of increasingly concerned senior citizens.
Victorson Associates has a relationships with the following carriers for Long Term Care insurance:
Some hybrid carriers are:
Many life carriers offer Long Term Care riders to their life products, some on term and many with permanent.
Please contact us for details.
---
Broker Tools
---
Resources
More Long Term Care Resources
PowerPoint Presentations
---
Long Term Care Regulation & Product Updates
Genworth recently increased the cost of the existing new business in New York.
...
Read More »
---